PBAT / PBS
PBAT - Biodegradable Polybutylene Adipate Terephthalate & PBS – Biodegradable Polybutylene Succinate Technologies
Both Zimmer's PBAT and PBS are produced in proprietary continuous processes. In the continuous operation PBAT process, the raw materials PTA, 1.4 BDO and adipic acid (ADA) react in two separate consecutive esterification steps.
Through consecutive steps, polycondensation takes place with formation of PBAT. PBS is a biopolymer from polycondensation of succinic acid (SA) and 1.4 BDO and can therefore be produced from bio-based sources. Due to their physical properties and the biodegradability according to EN 13432, both polymers are especially suitable for applications such as films used in agriculture.
Zimmer offers a special plant setup that enables flexible production of all three polymers (PBT, PBAT, PBS) depending on the requirements of the market.
References
6 licenses sold since 2017.
2019 - First-start-up in China, 180 tpd.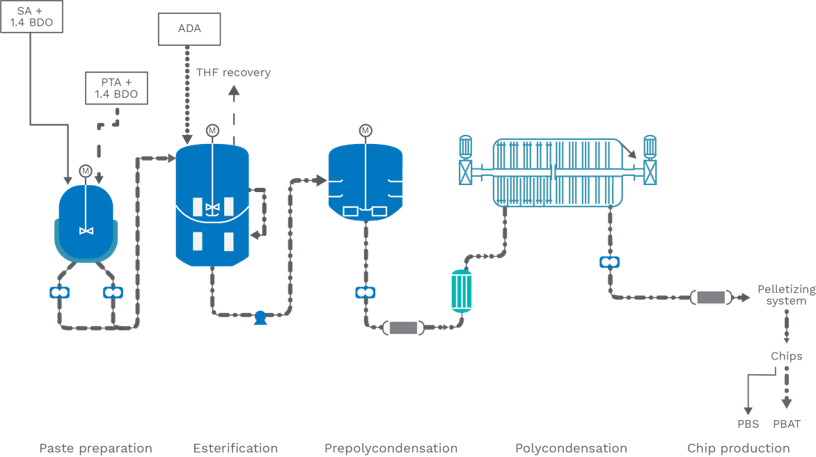 Contact Our Experts
Thomas Brauburger
Director Sales
Stefan Deiss
Head of Product Management and R&D
Tel: +49 (0) 69 667784 500