PBT
Polybutylene Terephthalate Technology
Zimmer's Polybutylene terephthalate (PBT) technology is the most commonly used PBT process used in the world. It is found in 70% of plants worldwide.
PBT offers superior strength and durability compared to other polyesters. It also offers outstanding chemical resistance and physical properties making it especially suitable for applications in engineering plastics, automotive and high-value textiles.
Our plants are highly reliable and cost effective, offering an exceptionally high yield of the required feedstock 1.4 butane diol (BDO) and purified terephthalic acid (PTA). In addition, it provides tetrahydrofuran (THF), a valuable side product in a very high purity. The PBT chips' quality complies with highest product requirements and can easily be processed.
References
Zimmer's PBT technology accounts for approximately 70 percent of the plants built worldwide in the last decade.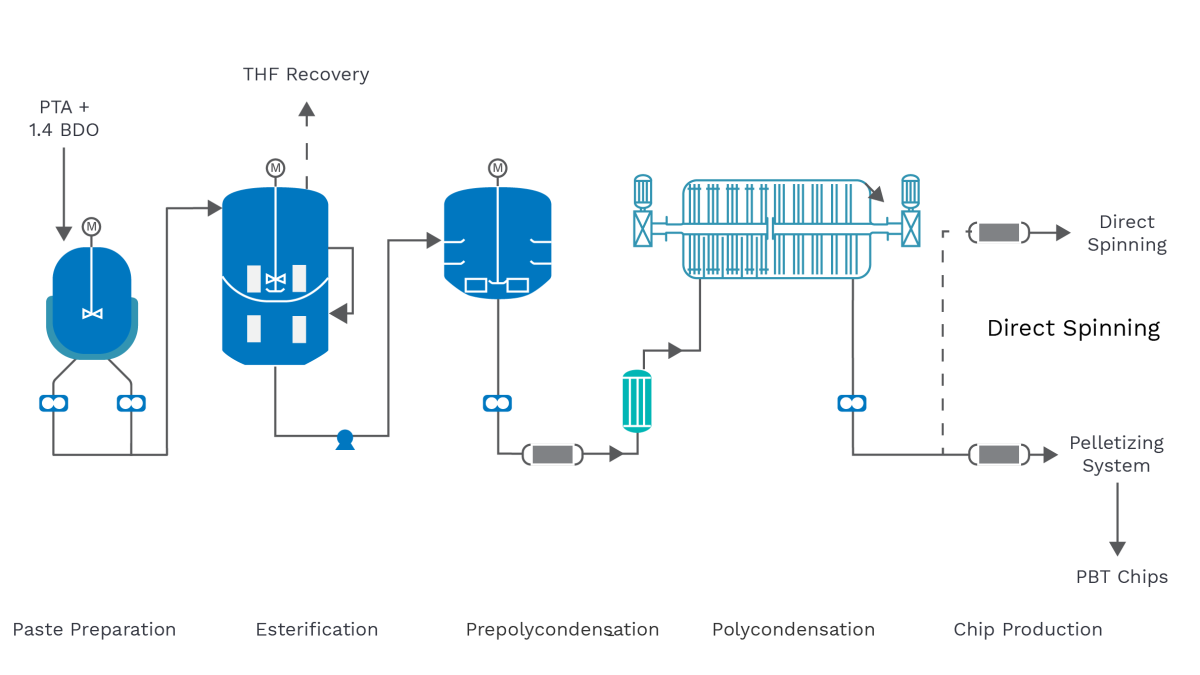 Contact Our Experts
Thomas Brauburger
Director Sales
Stefan Deiss
Head of Product Management and R&D
Tel: +49 (0) 69 667784 500