PET
Polyethylene Terephthalate Technology
PET is the most recognized, used and versatile polymer. In the Zimmer® PET process, PET is produced from pure terephthalic acid (PTA) and ethylene glycol (EG).
Designed using a two, three or four-reactor process, the Zimmer technology offers a low process temperature, fewer byproducts resulting in excellent polymer quality.
Zimmer's track record of working with PET polycondensation plants stretches back more than 60 years. We build plants ranging from small batch facilities for specialty products to single-line plants with capacities of up to 2,000 tons of PET per day for commodities. Our proven reactors ensure a long-life time of the plant with low maintenance. The reactors are built using a standard design adapted to client specifications.
References
More than 195 PET polycondensation plants with total capacity of about 13 mta
48 PET bottle grade resin plants with total capacity of about 5 mta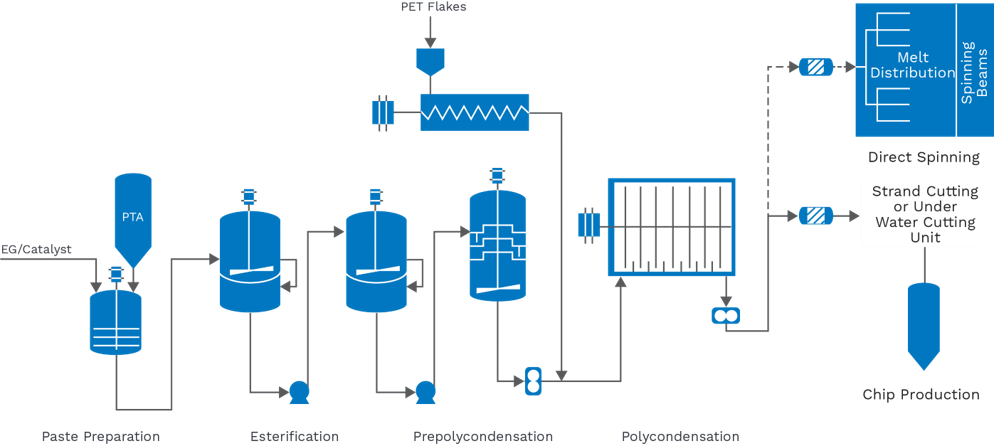 Contact Our Experts
Thomas Brauburger
Director Sales
Stefan Deiss
Head of Product Management and R&D
Tel: +49 (0) 69 667784 500